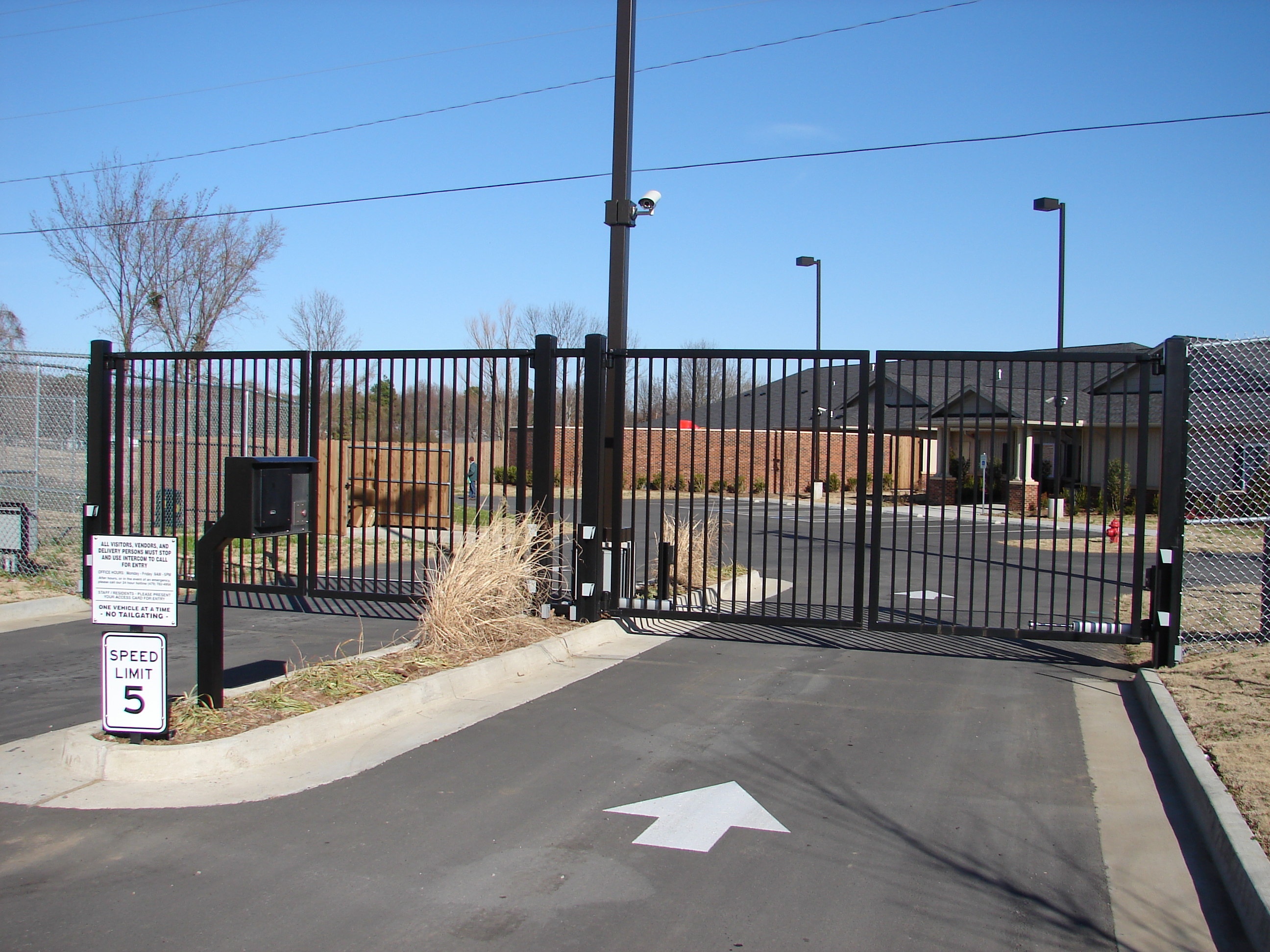 Commercial Access Control Units
Colonial Fence Company specializes in electronic gates and access systems for unique commercial solutions. With a full line of swing gate and slide gate controls, we can provide simple push button control.
Our security solutions include card readers, keypads, magnetic loops, photo beams or sophisticated controls — everything you need to solve your access control needs with today's state-of-the-art electronic access protection.
We offer swing gate operators, slide gate operators, card readers, and digital keypads
We offer a complete line of controllers, radio receivers, transmitters, and accessories for configuring and upgrading access control systems. Our gate operators can be linked to your computer to keep track of who enters your property. We can provide battery backup systems to enable your system to work when the power fails.