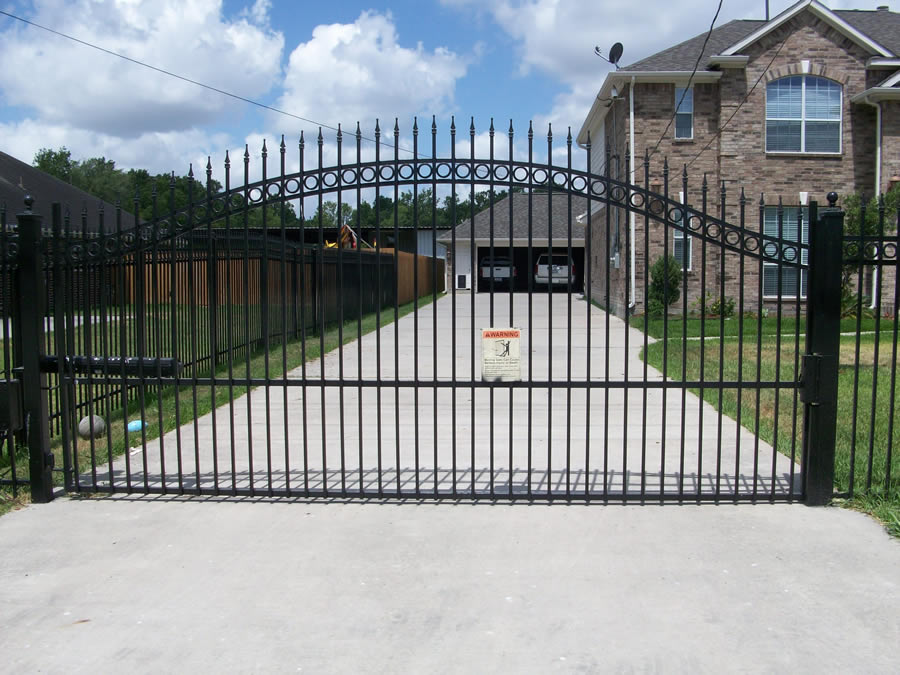 Driveway Gates
Colonial Fance Company offers four main types of driveway gates including; single swing, dual swing, and sliding. Selecting the proper style of automatic driveway gate is important to ensure an the proper look to match your home or business but also an efficient gate system.
Single swing driveway gates are a popular choice, especially for homes and business with a sloped driveway where a sliding gate would not be feasible.
Sliding gates are most commonly used on homes and business with flat driveways, but can also be installed on other applications.
Automatic driveway gate systems are your first defense from unwanted intruders. Automatic driveway gates add security to your home/business and give your home/business a distinct unique look.
Dual Swing gates are another popular choice they are typically used for openings larger than 18'. Double swinging gates are one of the most popular styles of automatic driveway gate systems.
Colonial Fence Company will help you properly plan out your automatic driveway gate system by selecting the proper style driveway gate and a design that is aesthetically pleasing, then you can be sure that your automatic driveway gate system will be a great asset to your estate or commercial property.