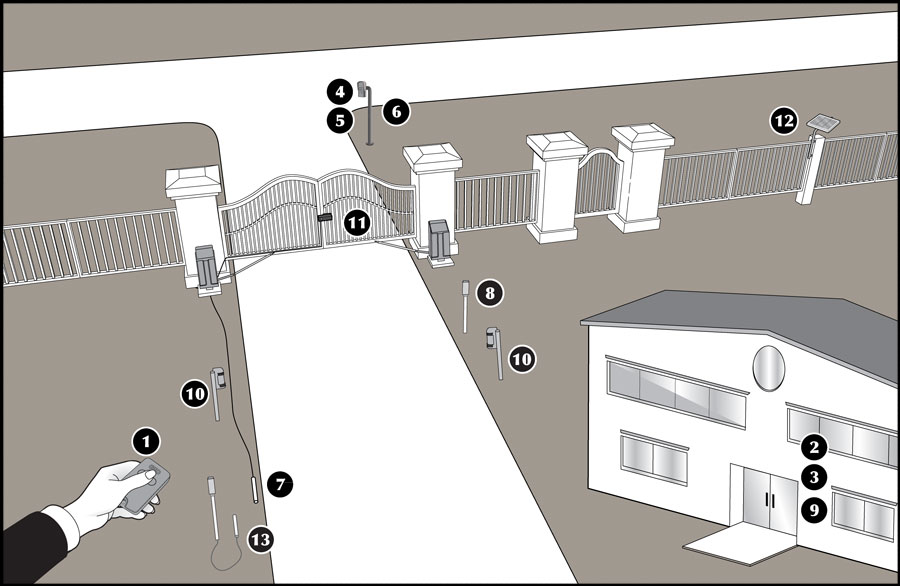 Access Control Units
Colonial Fence Company has been installing and providing access control units for the last decades. We have the experience and the expertise required for the installation and maintenance of today's residential and commercial access controlled units.
Look at the image above to learn more about optional features.
1. Transmitter
2. Universal Receiver
3. Interior Intercom Base Station
4. Wireless Intercom/Keypad
5. Digital Keypad
6. Keypad/Intercom Pedestal
7. Driveway Vehicle Sensor
8. Driveway Alarm
9. Push Button Control
10. Photo Beams
11. Automatic Gate Lock
12. Solar Panels
13. Wireless Vehicle Sensor