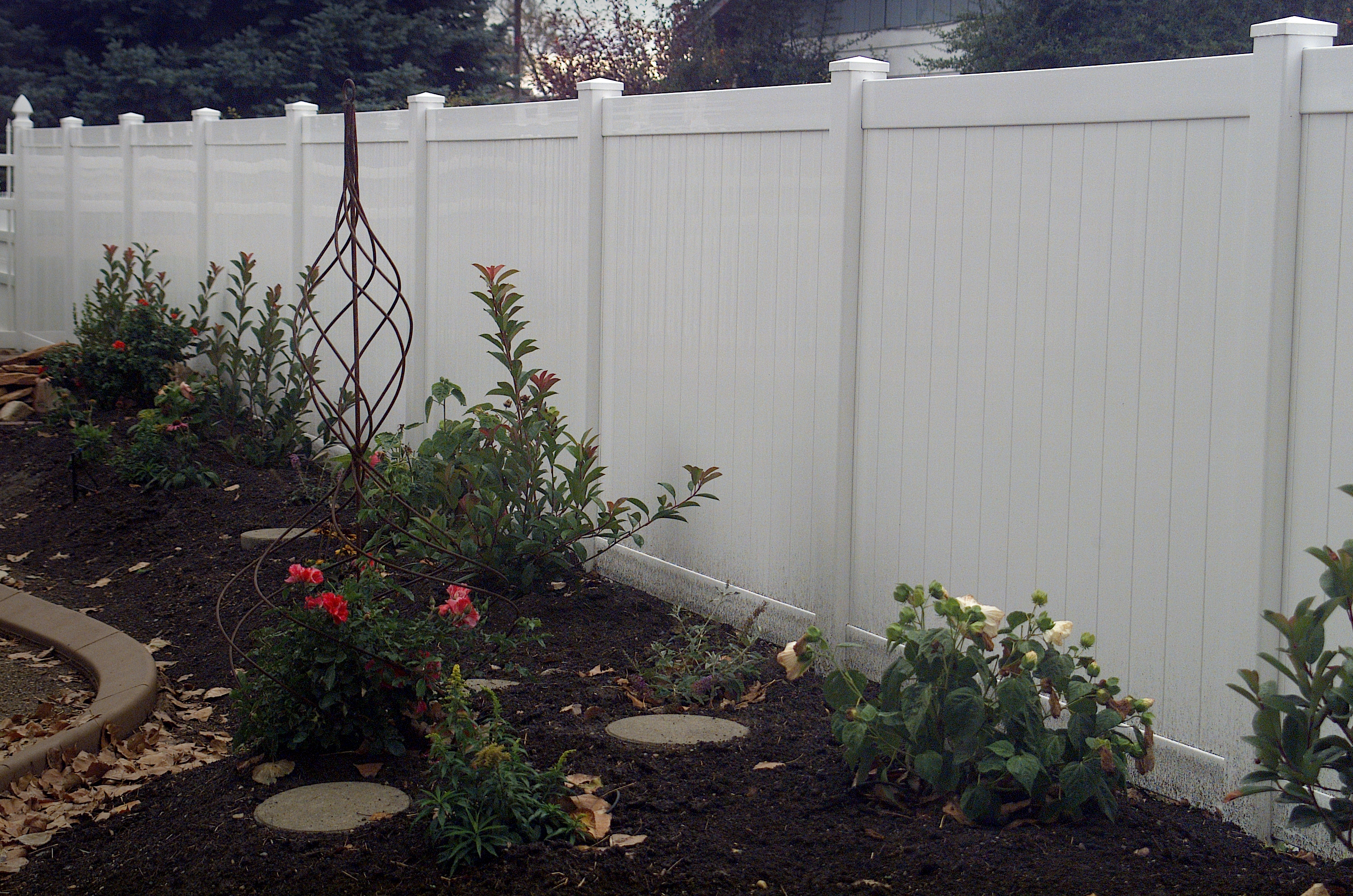 Vinyl Fencing
Colonial Fence Company installs and beautiful and long-lasting vinyl fences in this surrounding Houston areas. Vinyl fencing provides some serious advantages when it's compared to other types of fencing. Even though vinyl fencing cost about one third more than wood fencing and is almost the same price as metal, steel, or rough iron fencing, the difference comes when it's time to repair and replacing the future.
Repair, Replacement, Regular Maintenance:
When installed by the experts at Colonial Fence Company, vinyl exclamation fencing needs a little repair or maintenance, especially when compared to other popular fencing types. Corrosion can become a problem with some metal fencing options. Termites, warping, and regular painting are all disadvantage to wood. However, with a vinyl fence from Colonial Fence Company these problems are avoided almost entirely. When it comes to maintaining your vinyl fence, a good pressure washing and a light detergent is all you need.